By Margaret Nimmo Holland
What's the connection between enCircle and the Harlem of the South? In early June a group of enCircle staff in Richmond had the opportunity to take steps, literally, to find out.
As part of the organization's commitment to its Social Justice Guiding Principle, staff took the tour "Walking the Ward" with Gary Flowers, a fourth-generation resident of Richmond's historic Jackson Ward neighborhood. Jackson Ward was a bustling, successful Black neighborhood (compared to New York City's Harlem) in the early 20th century, home to the Hippodrome Theater, dozens of retail businesses, banks and insurance companies – all owned by African Americans. It was here that Maggie L. Walker became the first woman to found and lead a bank in the United States, the St. Luke Penny Savings.
Administrative Assistant Susie Sizemore's reaction reflects the group's overall reaction: "It was a fascinating tour! I couldn't wait to get home and look for even more information about the people and history of Jackson Ward. There is always so much more to every story if we simply make the effort to scratch beneath the surface."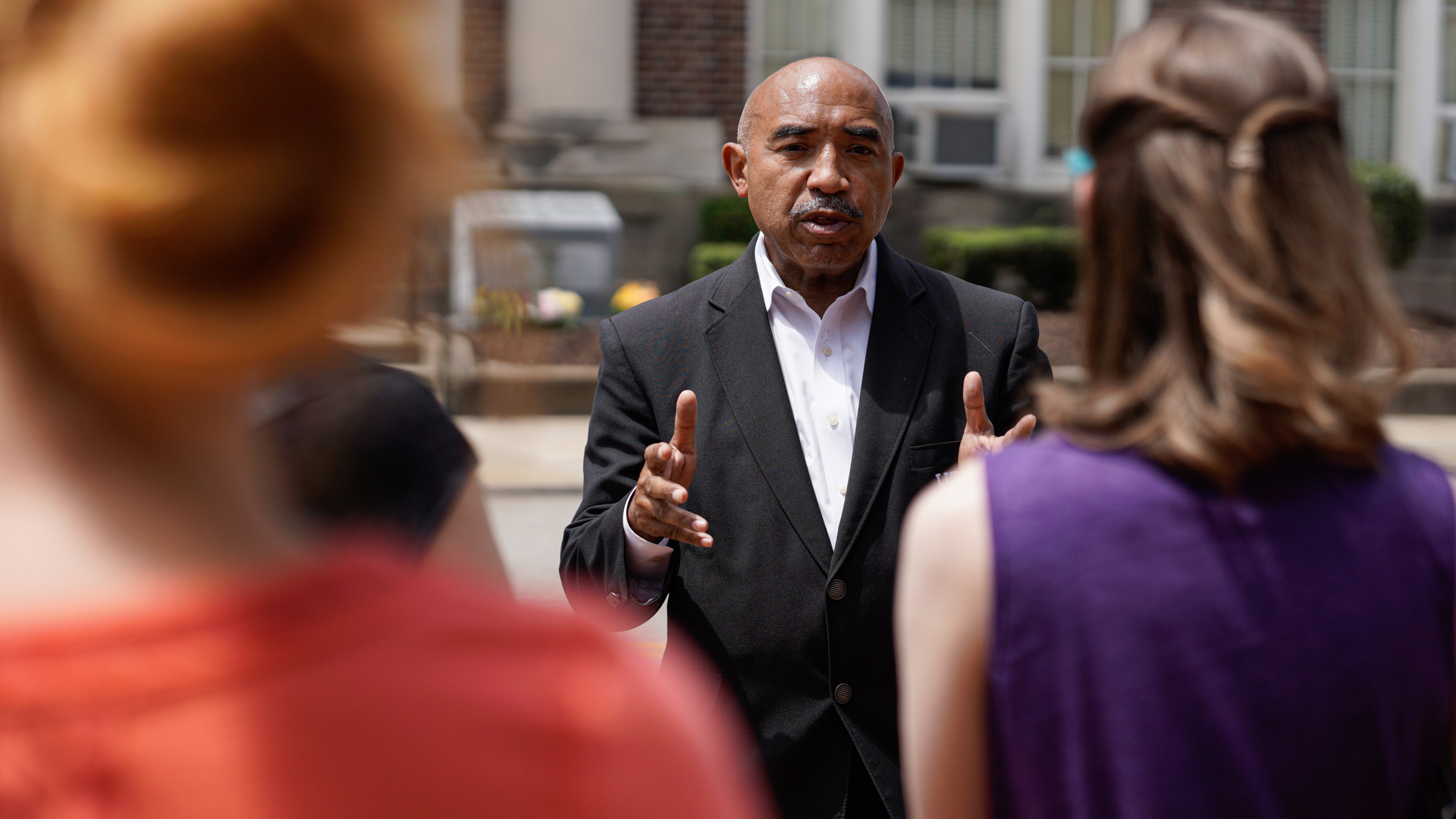 The group learned how a series of public policy decisions decimated the neighborhood beginning in the late 1950s, when city and state leaders decided to run a highway (now I-95) through the middle of the district. Efforts are underway to restore and protect the neighborhood, which is also home to the Black History and Cultural Museum of Virginia.
Many enCircle staff were surprised and disheartened by the fact that they had never learned most of the history shared by Mr. Flowers, despite the national significance of the neighborhood and the accomplishments of many of its residents. "The suppression of history — particularly as it relates to Black Americans/Virginians — is great and troubling. We really don't know what we don't know," said Melissa Leecy, Director of Philanthropy. "However, we are responsible for correcting these omissions now that we know they exist. What a great way to do it — and with a great work team!" 
For CEO Ray Ratke, the tour was part of a larger effort of making enCircle's culture as diverse, equitable, and inclusive as possible. "Sometimes it's hard for us as individuals to know what to do to make difference when we see so much inequity and division all around us. But we can all start by learning more about the history of how we got here, and that's what taking the tour together was all about." The organization plans to offer more learning experiences for staff members throughout its locations.
"EnCircle is trying to be more than just words on a website by intentionally being aware of social justice issues by learning and acknowledging the rich history of a people who dealt with systemic racism and hate," reflected Maurice Gallimore, Director of Diversity, Equity, and Inclusion. The steps of this walking tour of Jackson Ward are just a few of many more to come as we continue our journey as an organization.