Counseling
Counseling FAQs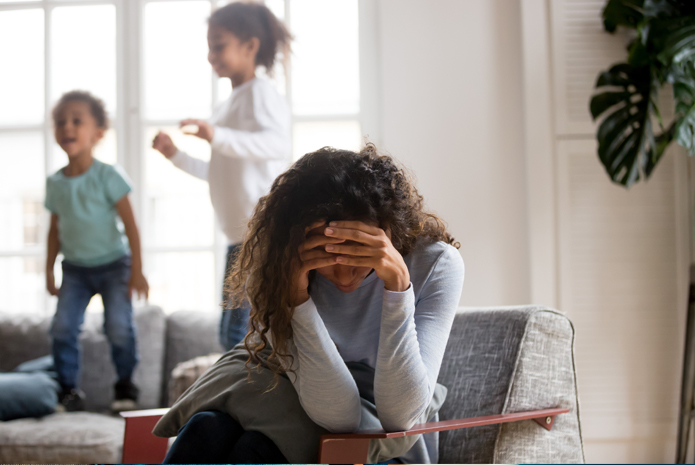 FAQs
General Questions about Counseling
How is counseling different from therapy?
From our perspective, they are the same thing. A counselor is sometimes used as an umbrella term for both licensed counselors with advanced degrees and counselors without an advanced degree. All our counselors have a master's degree in a counseling field and are licensed or license eligible.
Is my information private?
Except in specific circumstances required by law, all information learned in a counseling session is private and confidential. You may decide to allow us to talk to others, such as a teacher or family doctor, which may benefit your counseling experience. We will not do this without discussing it with you first and obtaining a signed Release of Information form.
How long does a counseling session take?
Most sessions take 45-50 minutes. 
What happens if I can't come to a scheduled appointment?
We understand that occasionally you may have to miss an appointment due to emergency or illness. We expect that you will notify us of any change in your availability as soon as you can.
If you need to cancel or reschedule an appointment, please notify us at least 24 hours prior to your appointment. If you reschedule within this timeframe, you will not be charged a session fee. Canceling an appointment with less than 24 hours' notice or not showing up for an appointment may be charged the full fee for the session.
Insurance and Payment for Services
What can I expect to pay?
Most insurance plans pay for counseling although your plan may require a co-insurance or co-pay.  Co-pays are paid at the time the service is provided to you. A co-insurance may be billed later. We offer a sliding scale fee if you do not have insurance. Through our online platform, Simple Practice, you may store a credit card securely, including HSA or FSA cards, to pay invoices, copays or coinsurance. You input your credit card information yourself through the client portal. Our counselors do not have access to your credit card information.
What insurance do you accept?
Currently, we have counselors who accept: Anthem, Cigna, Optima, Virginia Premier, United Healthcare/Optum, and Tricare.
We are out-of-network providers for most other insurance plans. If you use our services using your out-of-network benefits, this means that you pay us the full fee at the time of your appointment. We then provide you a superbill (or a coded bill) to file with your insurance company. Your insurance company will refund you directly. Out-of-network benefits usually pay less than using a counselor who are in-network. Therefore, most insurance companies will refund you at a lower rate than what you paid.
Counseling for Children and Teens
Should I talk to my child about starting counseling with you?
Counseling works best when the child trusts the counselor and understands the purpose of going. It is important to talk to your child about counseling prior to your child meeting with the counselor. It may be helpful to explain that a counselor helps people find solutions to problems and to feel better. For teens, it is useful to explain that the information remains confidential between the counselor and themselves. 
How does confidentiality work when you are counseling my child?
In working with your child, it is important for them to know that the content of their sessions is private and will not be shared with anyone. Counselors will meet with parents separately to discuss progress and provide useful feedback. Meanwhile, children and teens are informed that counselors will disclose information to their parents only if they fear for the child's safety. If the counselor deems a topic important for the parent to know, he or she will discuss this with the child.
What type of counseling will my child receive?
Depending on your child and family's needs, the counselor will recommend individual and/or family sessions. When counselors work with children or teens individually, we still need parental involvement. Typically, a counselor will touch base with parents at the beginning or end of a session or in between sessions. 
How does playing help my child?
Play is the language children use to express their thoughts, feelings, and understanding of the world.   Play therapy is a counseling approach using toys, games, or art materials to help children express themselves, process difficult emotions, communicate with others, and learn how to solve problems. It works well with children ages 3 to 12 years old, although teenagers and adults have also benefited from play-based activities as well.
How can you help my teen?
Typically, working with teenagers is a combination of talking and processing their experiences and activities to build skills. Surprisingly, most teens are just as motivated as their parents to manage conflicts and anger and to feel better in general. Some teens do not want to attend sessions and our counselors are trained to work with their hesitancy and ambivalence about the process. 
Will I be in the sessions with my child?
The counselor's goal is to help you understand why your child and your family are struggling. We believe understanding the source of the challenges helps everyone figure out how to make things better. As the child's parent, we expect you to be available and involved in treatment. That may include giving updates to the counselor about progress or identifying new areas of concern. The counselor may give feedback, parenting suggestions, or referrals to other professionals. The counselor may recommend family counseling in which you would be attending the sessions together with your child.
Counseling for Adults
I'm an adult and not a parent. How can you help me?
We work with adults of many ages and experiences. Many adults experience periods of anxiety and depression frequently associated with recent life stressors or past traumatic experiences. We help with loss and grief, job stressors, and life transitions such as attending college, retirement, family separation and switching careers.
What are sessions like for adults?
Sessions for adults are typically 45 minutes that involve talking and sharing your present-day concerns and possibly your history. Many people do not want to revisit their past with a counselor, and what you share is completely up to you. A counselor will ask questions to understand what prompted you to contact us, including the history of your concerns and a general family and medical history. Although talking about the past can be painful, sometimes bringing the past into the present helps us understand why we are experiencing challenges now.
Telehealth
Do you offer tele-mental health?
Right now, we offer most of our services using tele-mental health. We can offer face-to-face services on a limited basis if it is safe for everyone involved. We use different telehealth platforms using both video and audio technology to provide the best services possible.   
How is tele-mental health different than traditional face to face counseling?
We have learned that we can provide a lot of the same services although it does look different. Using video technology has allowed us to see your child's living space and children are frequently excited to share their toys and games with their counselor. Sessions with children tend to be more planned using activities, worksheets, books and videos. We work with children's comfort level with technology and have protocols in place to keep people safe. There are technology glitches and challenges we do not have to deal with when face to face but the connection with people remains the same. There are therapy methods that do not translate well to tele-mental health such as observing children play (called non-directive play therapy). 
Are there benefits to tele-mental health?
Yes, there are many benefits to you and your family. We find that people cancel fewer appointments because they can fit the appointment into their day a little easier than if they had to travel to an appointment.   
Do you have age limits for tele-mental health?
Right now, we screen every potential client for appropriateness for tele-mental health. Children under the age of 10 may have difficulty engaging for 45-50 minutes doing activities and talking. We work with all parents to figure out what works best. 
What do I need to use this service?
You need internet access and a device such as a laptop, tablet, desktop, or smartphone.