Minnick Schools
Services for students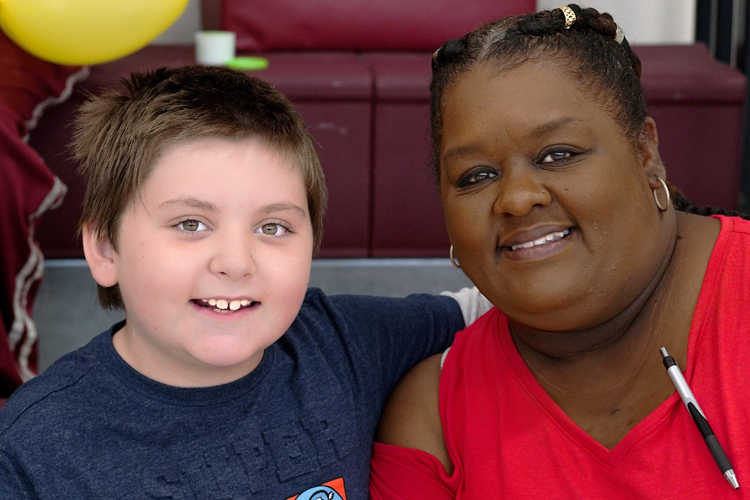 We can help your child thrive
Highly trained educators and treatment specialists help 200+ students learn about behavior choices, how to make better decisions, and how to respond to stressful and challenging situations, alongside a vibrant academic program meeting the requirements and expectations of 32 school districts. 
Behavioral Supports and Social Skills Programs
Minnick Schools offer social skills groups and individualized behavioral supports to students with emotional and learning disabilities. Our schools are located in Bristol, Roanoke, Harrisonburg, Wytheville and Wise and serve students from surrounding localities.
We offer unique programs for students on the autism spectrum, as well as students with multiple disabilities, at all campuses. Minnick Schools have model classrooms for students with autism spectrum disorders and/or multiple disabilities. Board-Certified Behavior Analysts (BCBAs) provide consultation, training, intervention, and support to students and staff members every day. Student Support Professionals (SSPs) are master's Level Social Workers or Counselors who work with students individually and in group settings to implement our social emotional learning (SEL) curriculum. SSPs maintain open communication with parents and other providers, document student behavior, and monitor progress.
PAES Lab and Transition to Work
The Roanoke, Wytheville and Harrisonburg locations offer PAES, the Practical Assessment and Exploration System, a curriculum that helps students learn basic career, vocational and life skills as well as appropriate work behavior. The PAES approach also helps staff assess a student's skills, affinities and employment potential.
Extended School Year (ESY) Summer Program
ESY supports students whose IEP teams have determined that the student is in significant jeopardy of regressing in the goals in the IEP over the summer. The ESY program provides instruction and enrichment through educational and social outings. Opportunities to practice social skills are built into the program.
License & Accreditation
Minnick Schools are licensed through the Virginia Department of Education (VDOE) and accredited by the Virginia Association of Independent Specialized Educational Facilities (VAISEF).