Working with People with Disabilities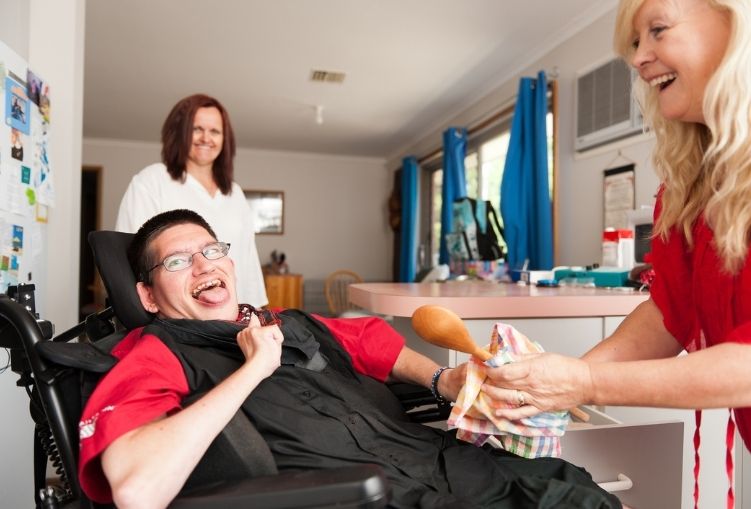 "The main reason I would encourage someone to apply to become a Direct Support Professional is because of the smiles you receive from the people that we serve. It's the opportunity to make a difference in someone's life. The management is kind and appreciative – enCircle is a fantastic place to work!"

When you work with people who have developmental disabilities, you support them so that they can achieve the maximum level of independence. You become like family, assisting them with daily routines and taking them to activities in our community like shopping or fishing. Our Direct Support Professionals (DSPs) provide essential services to the people we serve, who are depending on us!

EnCircle is an equal opportunity employer and offers competitive benefits to eligible employees that include:
Cell phone reimbursement allowance
Laptops and options for teleworking
Use of agency vehicles; competitive mileage reimbursement rate
Education assistance
Vacation and sick leave
Competitive group health, dental, and life insurance
Voluntary short-term disability insurance
Long-term disability insurance
Voluntary life accidental death & dismemberment
Agency retirement and employee savings account 401k
Equal Opportunity Employer
To give equal employment and advancement opportunities to all people, we make employment decisions at enCircle based on each person's performance, qualifications, and abilities. EnCircle does not discriminate in employment opportunities or practices on the basis of race, color, religion, sex, pregnancy, sexual orientation, national origin, age, disability, or any other characteristic protected by law.
We will make reasonable accommodations for qualified people with known disabilities unless making the reasonable accommodation would result in an undue hardship on enCircle. Our Equal Employment Opportunity policy covers all employment practices, including selection, job assignment, compensation, discipline, termination, and access to benefits and training.