By Christina Feerick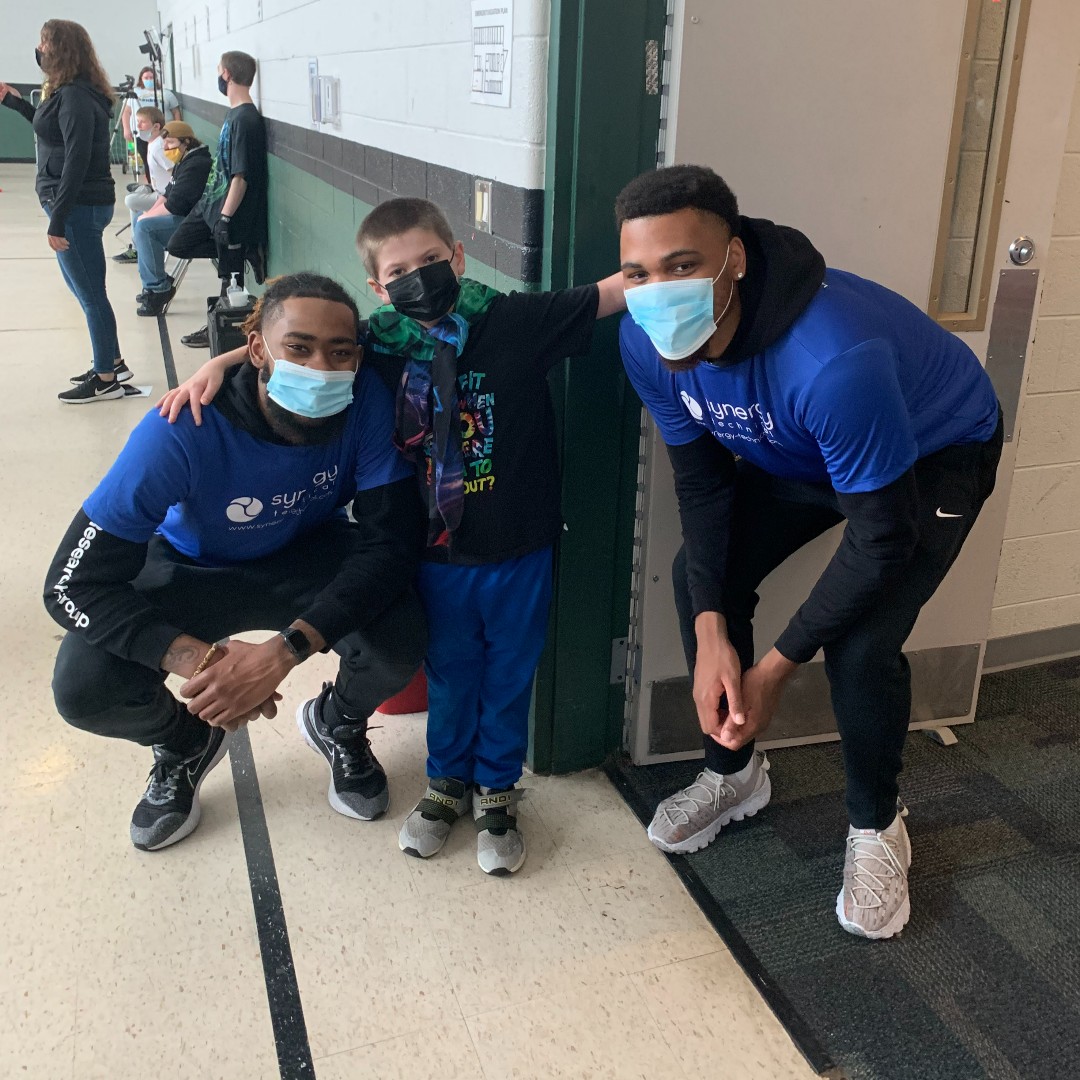 EnCircle's Roanoke Minnick School students recently had the time of their lives during the 2022 Minnick School Games. Not only were there egg races, a bounce house, hula-hooping, and corn hole competitions — but also, a special visit by our partners Synergy Technical who brought along VCU basketball superstar Levi Stockard III and former Ram player Mikeal Brown-Jones. Of course, when there are basketball players in the house you MUST have a little 5-on-5! Minnick students did not hold back and gave Levi and Mikeal a run for their money. EnCircle CEO Ray Ratke and Synergy Technical CEO Ro Meade were also on hand for the big day, but in the end, bragging rights belonged to the kids — and they all were awarded medals to prove it.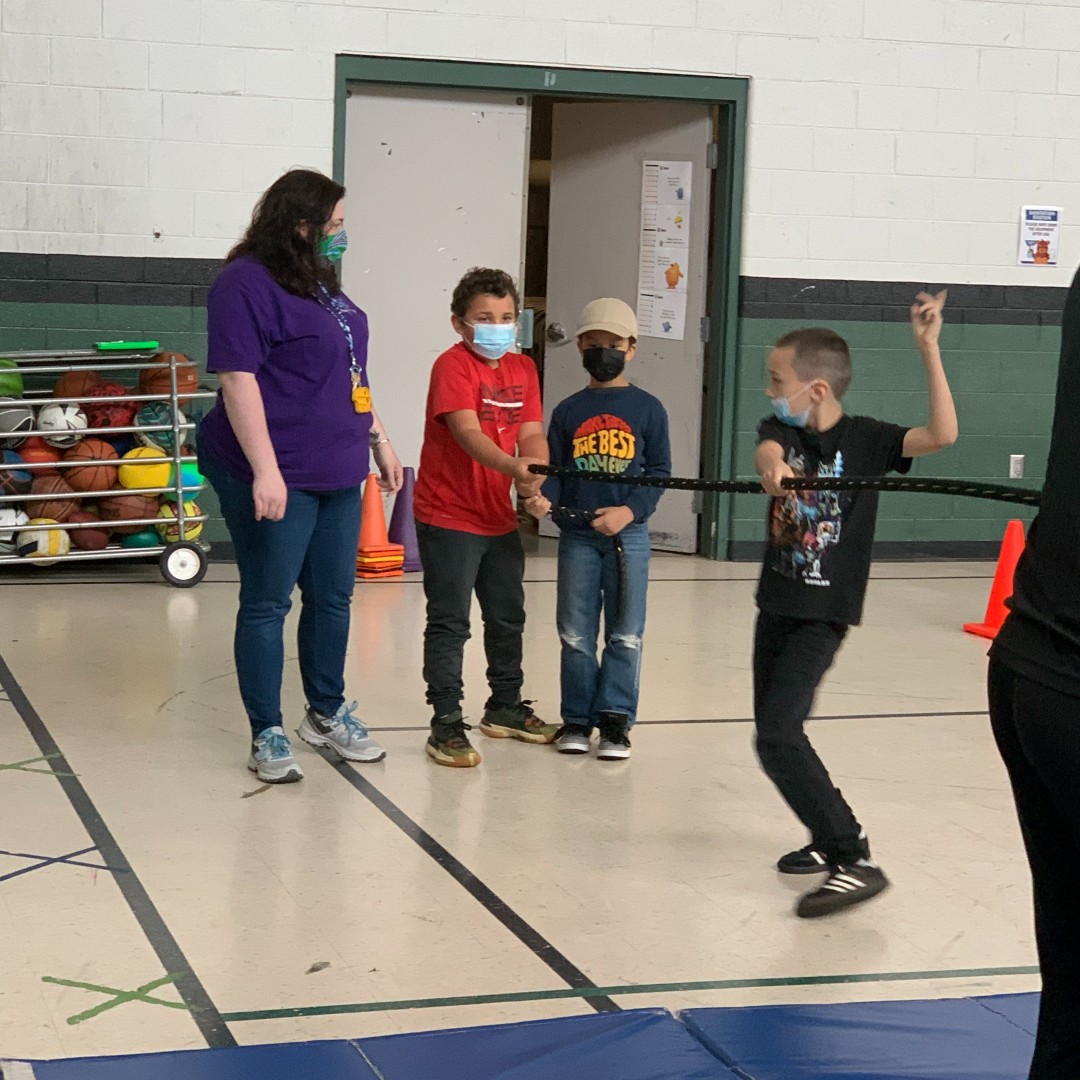 "The end of the school year is always an exciting time, and it was such fun for our students to participate with the Synergy team and VCU players. We are grateful for the partnership and all the planning that went into this fantastic day," said Ratke.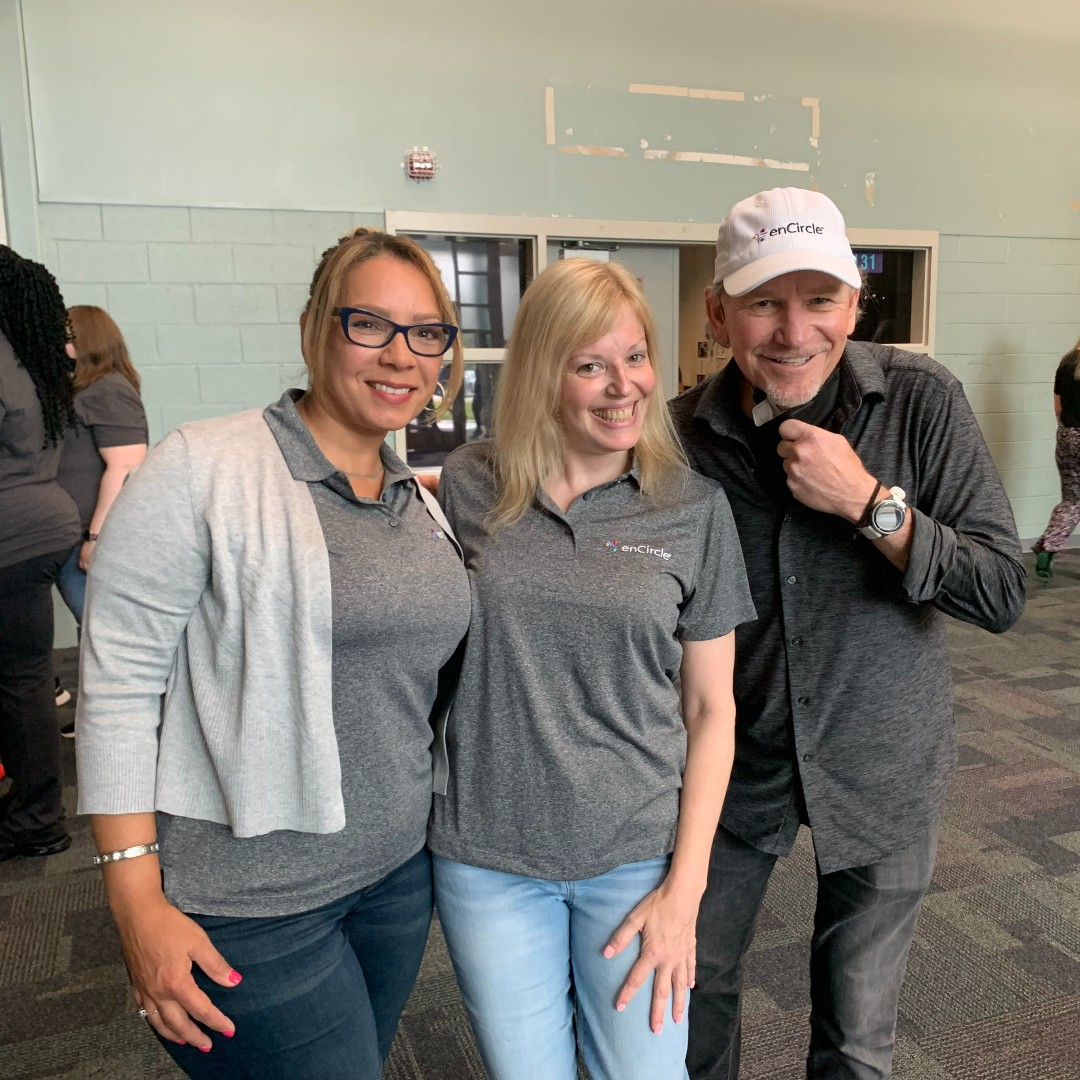 The Minnick Games were a tremendous success — not just as a competition — but as a way for our students to enjoy the thrill and satisfaction of physical activity. The kids were inspired by 6'7 role models and realized that with hard work, they also will succeed in the classroom and in life. After a long and sometimes challenging year, the games were an exciting celebration of determination, grit, and a shared dedication to learning. Our VCU friends were great sports, enthusiastically signing basketballs, giving our student athletes pointers, as well as cheering every layup and jump shot attempted by our aspiring young superstars. At the end of the day, Levi and Mikeal even posed for individual and group photos that our students were able to take home.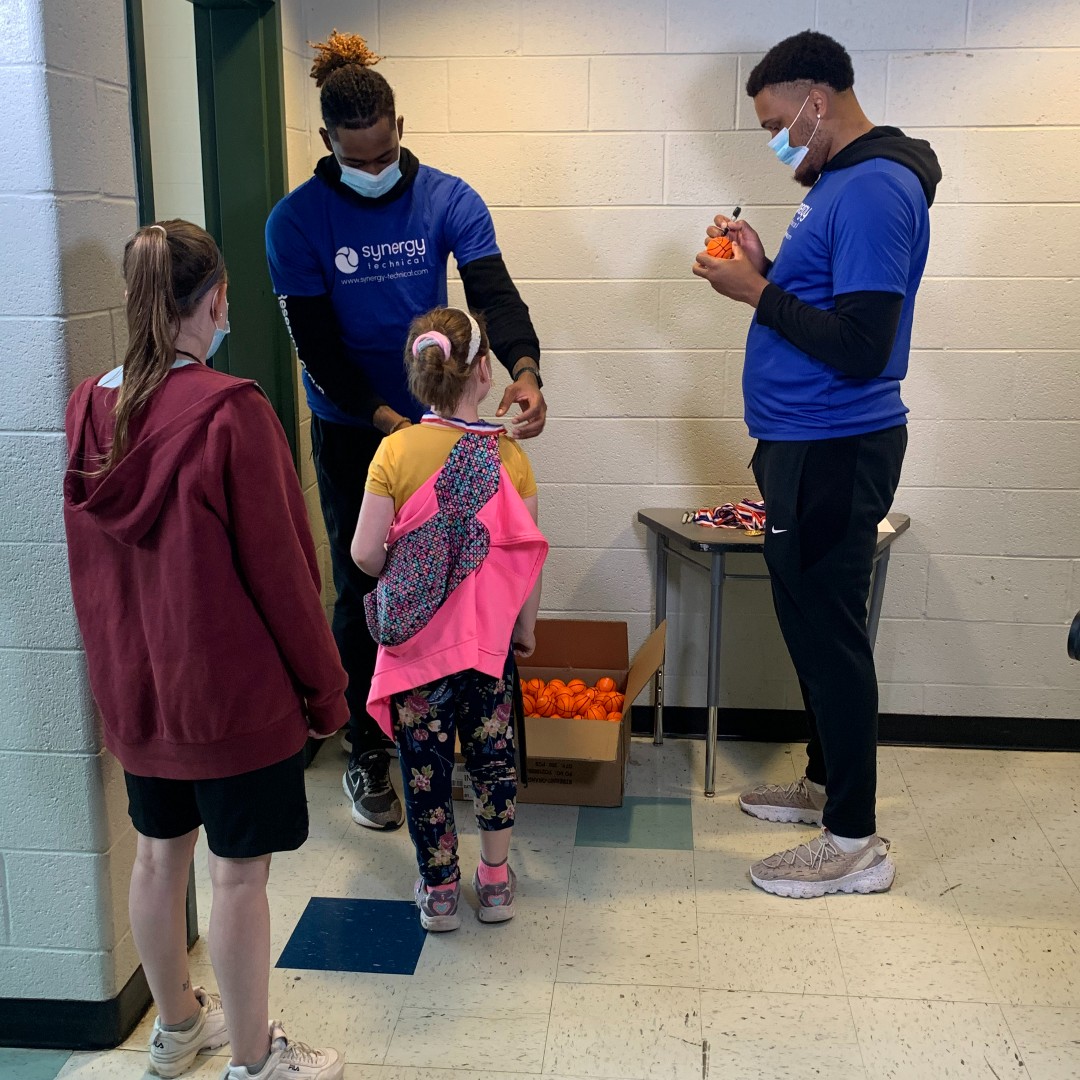 "These types of events go a long way for kids. We could tell that this event was a highlight in their lives, and I know from personal experience of people doing similar things when I was kid and how it impacted me. I still remember and cherish those experiences to this day. As much fun as the kids had is just as much fun as we had," said Stockard. We are grateful to Levi, Mikeal and Synergy Technical for an incredible day and are already looking forward to next year!