by Cindy Adams
Making a bed for a co-worker is a normal part of Rhonda Craig's routine. In fact, it is common practice for enCircle's Group Home staff and one of the countless ways they care for one another.
"Rhonda has dinner made for me and the residents when I get here," said Makenzie Spradlin, a Direct Support Professional at the Chapman House in Salem. "We all try to help each other, keep the house clean, make things easier."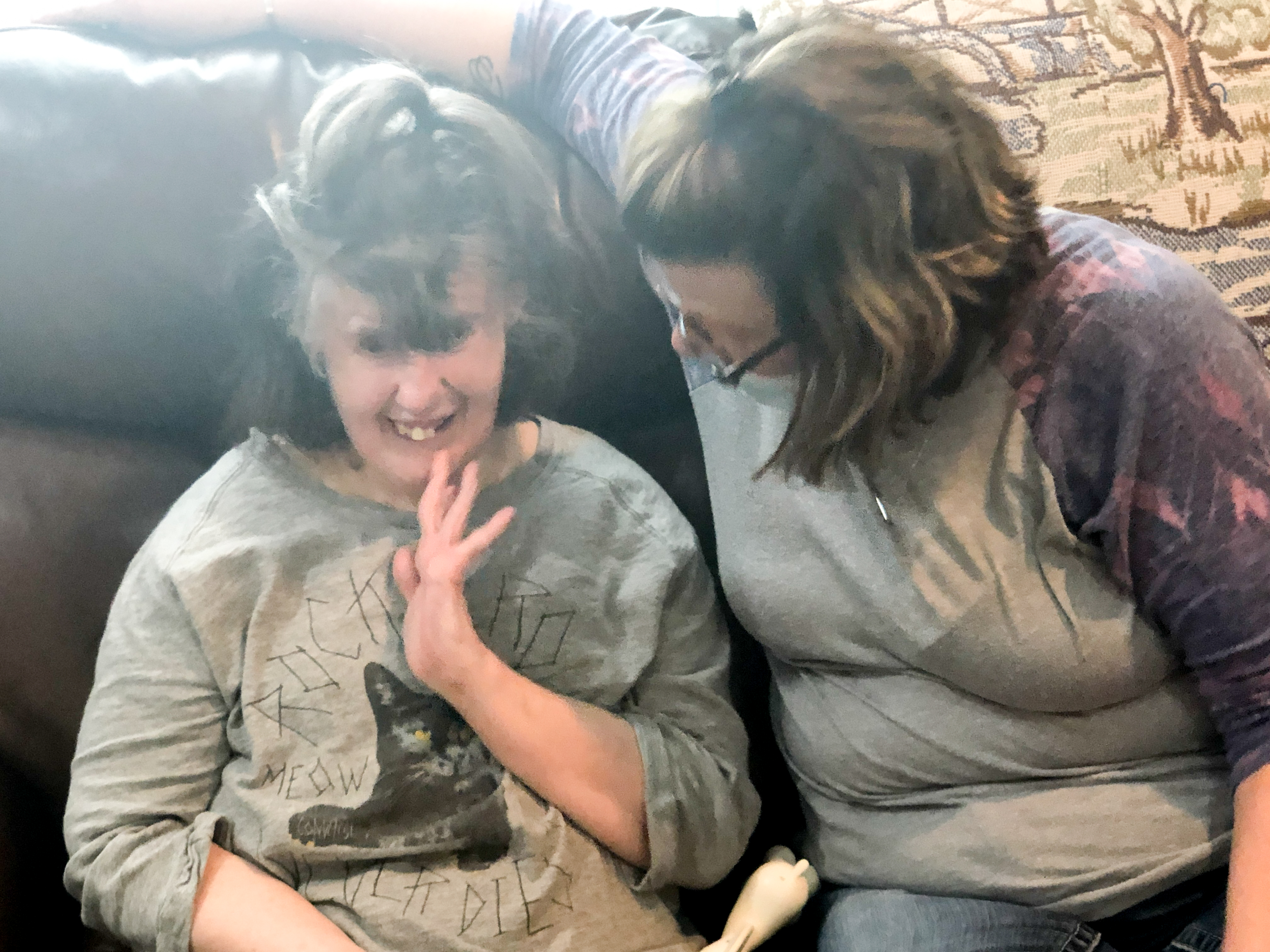 Before Makenzie's arrival five months ago, Rhonda had been the only provider at the Chapman House as the COVID-19 pandemic unfolded. During this challenging time, she worked tirelessly to ensure safety, consistency, and well-being for the residents, whom she calls "her ladies." She still does. She cooks homemade dinners every night and packs enviable lunches when they go to Day Support. On this evening, barbeque orange chicken, fresh carrots and Brussel sprouts awaited them when they returned home. "They eat good over here," Makenzie confirmed.
"Everyone says I spoil them," Rhonda said, "but it's a good kind of spoiled."
It is the smiles on the ladies' faces and the unconditional love they show that fuel Rhonda. "They are my heart," she said. "They teach me lessons, like not taking things for granted. They would love to do some of the things the rest of us do, but they cannot without support and assistance."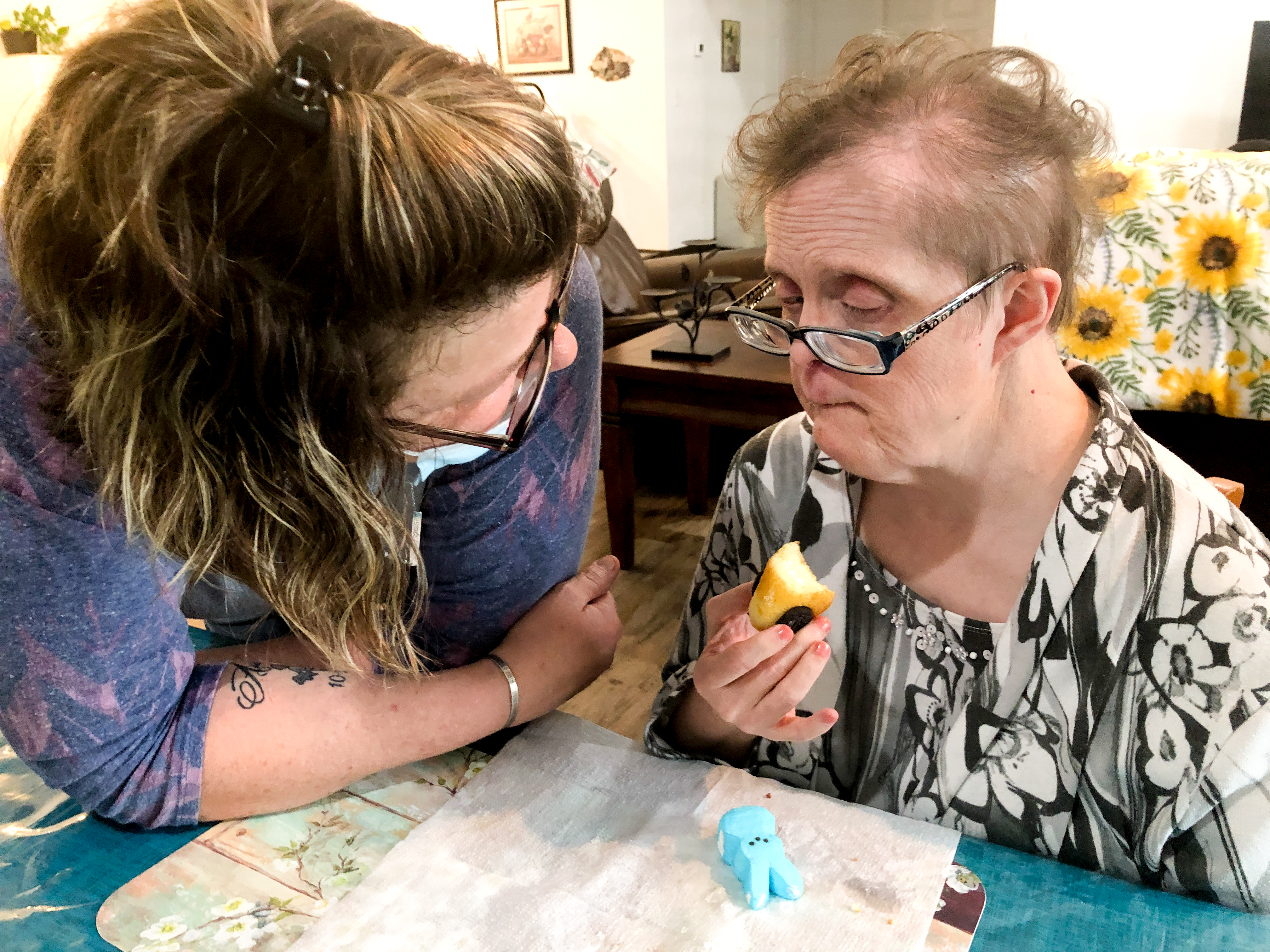 Rhonda understands her ladies and communicates differently with each one. With Lori, it is a whisper; with Allison, it is music; with Shirley, it is directness; with Angela it is simply known. Their relationships are born out of trust, consistency, and love.
"They get very excited when they see Rhonda," Makenzie added. "Their whole demeanor changes." And Makenzie would know! She has more insight than her five months at enCircle might suggest. Her mom (Tonya Spradlin) and her sister (Taylor Spradlin) also work in enCircle Group Homes in Bedford.
"My mom always talks about how much she loves what she does, so my sister and I hopped on the train," she laughed.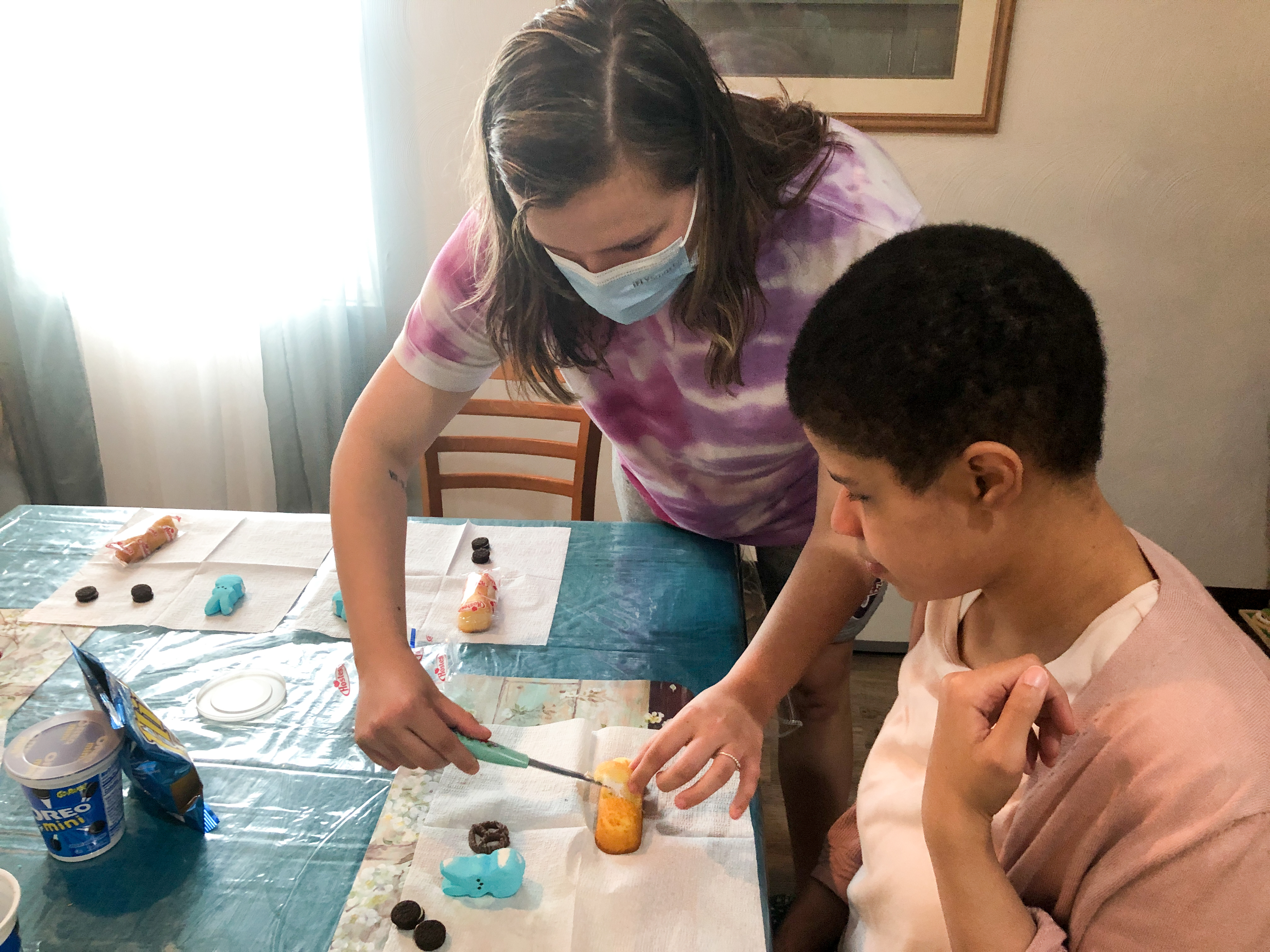 Makenzie is considering a career as either a special education or a PE teacher and she felt like this work was similar, so she wanted to try it. The hardest part for 21-year-old Makenzie is sleep. She is a night owl and that is certainly not the schedule of a group home. "But I really like my girls," she smiles.
It seems like a fit.
Makenzie's months and Rhonda's years mesh into a solid relationship and a cozy, well-run home. Mackenzie still has much to discover and Rhonda is an exceptional guide.
Relationships develop through shared experiences. Rhonda explained how she has been working with Lori for two years and, over time, noticed that going out of the house every day was a bit overwhelming to her, so they started keeping her at home a couple of days a week. "The other day, I let her stay in her pjs until 10 a.m.," Rhonda said. "Lori and I communicate in whispers, so she motioned me close to whisper something. When I bent down, she said, 'I love you' and then she gave me a peck on the cheek."
A simple moment. A profound journey.