Am I ready for treatment foster parenting?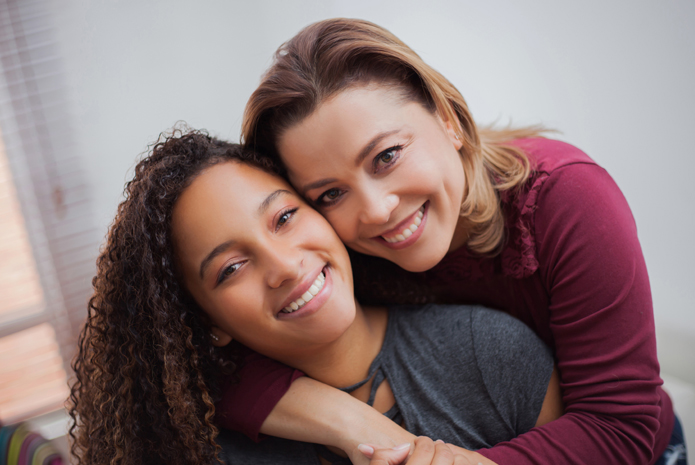 Important questions to get you started!
Whether you are an older adult or a younger adult, single, or married, a working or a stay-at-home-parent, a home owner or renter, Treatment Foster Care may be for you. The questionnaire below will help you determine if Treatment Foster Care is a good choice for you.
If you answer Yes to all of the statements below, you are ready to begin the process of becoming a treatment foster parent.

Am I 21 years old or older?
Treatment foster parents must be 21 years old or older; single or legally married and must have a valid driver's license (you may be divorced or widowed). YES/NO
Am I in good health?
Being a treatment foster parent can be demanding. You must be healthy and emotionally stable to care for children. Each person living in your home must have a health statement completed by a physician showing that you are free of communicable diseases. YES/NO
Is my home safe?
During the home study, your Resource Family Specialist will conduct a safety inspection of your home. You must have working smoke detectors — and a fire extinguisher is recommended. YES/NO
Am I open to taking a child 11 years and older in my home?
Youth in treatment foster care are usually 11 years old or older. Many are part of a sibling group, and some are medically fragile. YES/NO
Am I open to working with youth who have challenging behaviors?
Many of our youth have experienced trauma and loss in their lives, and that can cause them to react in ways that don't make sense to you or seem inappropriate to the situation. We provide support and training to help you, but we need you to be flexible and open to trying new parenting strategies. YES/NO
Am I open to working with biological families?
Our foster youth have visits with their biological siblings, biological parents, and relatives. Sometimes foster parents may need to supervise visits. YES/NO
Have I had a case of child abuse or neglect?
If you have had a founded complaint of child abuse or neglect, you will not be able to become a treatment foster parent. All potential treatment foster parents are required to submit to background checks prior to certification including other states where an applicant has resided. YES/NO
Do I have fewer than -5 driving points?
EnCircle requires that treatment foster parents have no more than -5 points on their driver's license. One way to reduce the number of points is to take DMV driving school, which when successfully completed, is +5 points. Driving school can be taken once every two years. YES/NO
Do I have an adequate income?
You do not have to be wealthy to become a treatment foster parent. However, you must have enough income to meet your own family's needs and be able to demonstrate that you can financially support an additional child for up to six weeks without financial reimbursement. During the certification process, you will be asked to provide proof of income and to review family expenses. YES/NO
Am I able to attend training?
Treatment foster parents must complete training and all required paperwork. Parents must commit to continuing training and workshops. Additional training is important in making the relationship a success. YES/NO
Has any adult in my home been convicted of a crime?
If you or any adult living in your home has been convicted of certain criminal offenses, you cannot become a treatment foster parent. Each adult in your household over age 18 will be fingerprinted. YES/NO
Am I ready to begin a home study now?
You are ready to begin the home study if your life and home are stable. "Stable" means that you are not about to move and are not having financial, marital, or emotional difficulties or making any major life changes in the near future. Each parent must be fully committed to participate in training (prior to and after approval) and be involved in the Treatment process for youth in their home. YES/NO
Who can I talk to about next steps?
You can contact us at FosterParent@enCircleAll.org with your questions. We support families in the Central Virginia/Richmond area and the Tidewater/Newport News area.